About A&R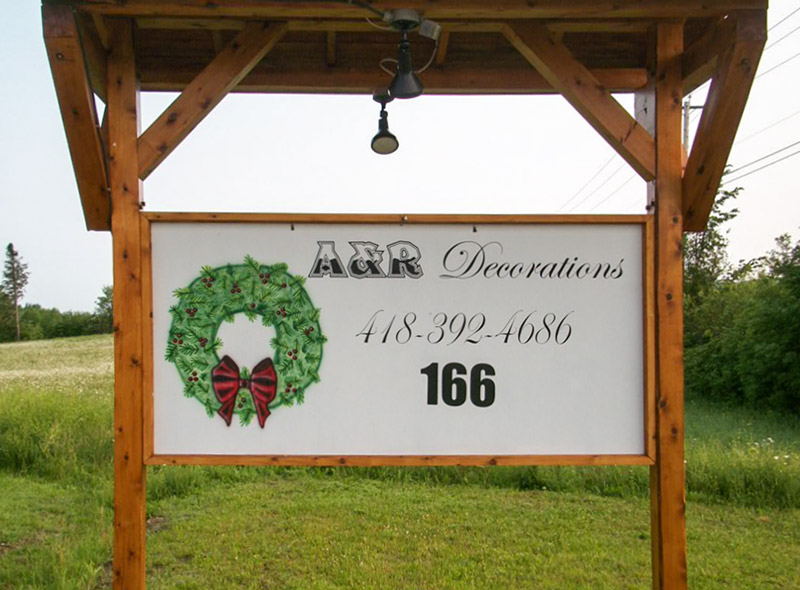 A little about A&R Decorations…
A family owned company for over 25 years, A&R Decorations is located in beautiful Cascapedia St-Jules Quebec.
They employ a large percentage of the community with various products throughout the year. The specialize in hand making wood and brush crafts, but are also ecologically responsible; replanting and being careful to preserve the natural order.
A&R is owned by Russell and Dorothy Campbell and is named after their children, Amanda & Ronald.